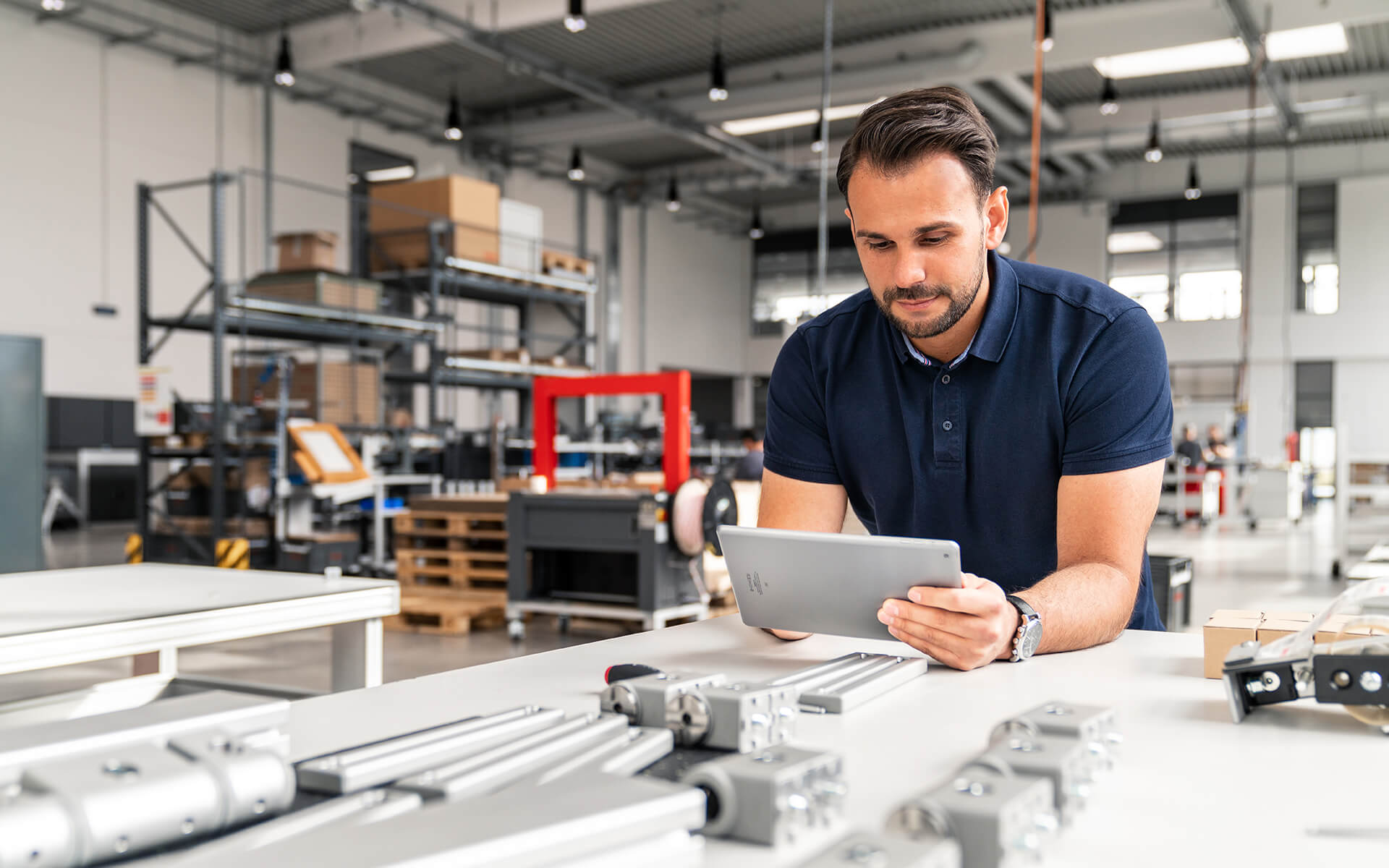 In this section Product Instructions, you will find step-by-step instructions for item products.
These can be opened as required before or during installation, e.g. on a mobile device at the workbench.

The processing time per module depends on the product and varies.

Do you have any questions, feedback or requests for new interactive instructions? We are looking forward to your e-mail to academy@item24.com!
Lean Production Building Kit System